Micro-profile: Political Activist, Advisor to start-ups. Impact Investor and ex-IFS ('91 batch).  Occasional ToI columnist & blogger. Currently involved in "Reclaiming India" – One Step at a Time.
Thank you for visiting my blog. If you have the time (and the patience), this is a good place to start understanding a bit more about me: Coming Out of the Closet – Who is B Shantanu?* (Caution: Long Post).
Media Coverage:  Asian Voice (Aug '13), Dainik Bhaskar on Indore-PAC (Jun '13),  Maharashtra Times (Apr '13), Naidunia, Rajasthan Patrika and others, Indore Editions (Apr '13), 
Business Standard (Oct '12),  Asian Voice (UK), Aug '12 (also here),  Dainik Bhaskar, Jun '12,
DNA, Indore edition Sept '11,  Times of India, Chandigarh edition, Feb '11 and  Amar Ujala, Delhi edition, Feb '11 .
Here is some coverage from the past (mainly around the outreach in Indore, Jul '09) from Free Press Journal, Dainik Bhaskar, NaiDunia etc
Interviews:  My Interview in Spark Magazine (Aug '10), in League of India (Dec '10), Quest4Fame.org (Mar '11),  Coffee with Sundar (Sept '12) and the most recent one on Centre Rright India, post my departure from AAP (Apr '14)
Videos: Pl check my YouTube channel and click this link for short video snippets from various meetings
Photos: Here are some photographs from outreach efforts starting 2009 (including some media coverage). See them on Picasa or click here:  http://j.mp/Shantanu_Albums
Presentations: Here are some recent presentations (and a few from an earlier life)
Touch Points: Please join the page on facebook or subscribe to my blog. You can follow me on Twitter here or leave a comment below. Alternatively, just email me..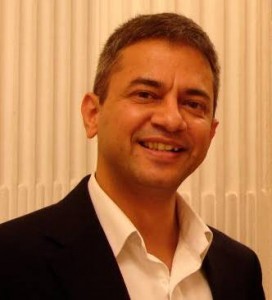 Below, one of my favourite quotes, from Swami Vivekananda:
Since you have come into this world, leave some mark behind…otherwise what is the difference between you and the trees and the stones?
Jai Hind, Jai Bharat!
For more background, please have a look at my recent interview in the League of India by Anshuman Rawat. Also, read Looking Back – Two Years of Living Dangerously.
P.S. This page was revised on 30th December 2010.  Many of the comments below refer to the earlier "About Me" – the post titled, "Coming Out of the Closet – Who is B Shantanu?".