…but still could not find anything to support your contention that "many…jain/buddhist temples (were) destroyed to build hindu temples" (pl read the beginning of this discussion here; emphasis added, throughout)
*** CAUTION: Long Post ***
Below, I have made an attempt at addressing each of your points (in bold blue) one-by-one. I have also made serious efforts to provide references wherever possible. Pl do point out if I have missed something.  You will recall that in the first response to my tweet asking you to name three Jain/Buddhist temples destroyed to build Hindu temples, you wrote (emphasis added):
1. chola destruction of buddhist temples in what's now tamil nadu;

I asked you for specific names since I could not find any material/ information on this.  The only link that came close to describing what you had mentioned was an from Outlook, titled, "Bodhi's Tamil Afterglow" by S. Anand. The article mentioned:
…60 granite images of the Buddha (have been found) in Perambalur, Tiruchi, Thanjavur, Thiruvarur and Pudukkottai districts, adding at least 16 to the earlier recorded Buddhas. The survey covered only five of the state's 30 districts.
Is it not strange to discover such a large number of impressive images in the face of "destruction" of the kind you allude to in your tweet? The article further mentions:
The Cholas, otherwise hostile to Jainism and Buddhism, granted land for a Buddhist vihara in Nagapattinam, a key coastal town, in 1006. It survived in dilapidated condition till 1867, when Jesuit missionaries levelled it.
Note that while the article talks about "deadly fueds" between the various sects, there is not a single mention of a Buddhist/Jain temple destroyed to build a Hindu temple. While explaining the discovery of Buddhist statues near/in the vicinity of temples, Sh Anand states that the "builders of Shiva and Vishnu temples would have found the granite Buddhas too large to move very far away from the original sites". Leaving aside the fact that no source appears to have been cited for this assertion, please note that the builders could have simply smashed the idols – but they did not. And is there not a distinct possibility that invading Mughal armies could have caused the plunder – give the reverence with which some of these status are are still treated?
In fact the article later notes, "The otherwise Shaivism-friendly Cholas gave Buddhism token space as it was essentially a religion of traders south of the Vindhyas". So where is the question of destruction of these temples to build Hindu temples on top of them?  You may also want to read the logical inconsistency pointed out by alert reader Rahul Malviya in a comment to the article:
I'm trying to come to terms with some logical problems of your piece. Check this out

"The Cholas, otherwise hostile to Jainism and Buddhism, granted land for a Buddhist vihara in Nagapattinam, a key coastal town, in 1006." And contrast this with

"In the Chola-ruled Kaveri delta areas, several huge Buddha granites have been recovered within or close to temples.
So, were Hindu temples built on old Buddhist shrines?"

Either these Chola fellows were confused or cunning? On one hand, they give grants to Buddhist viharas, and on the other, they destroy their temples to make way for Hindu temples. I'm sure there is a deeper significance, please explain
Allow me to present some counter-evidence. Below, an excerpt from When Buddhism was a bridge between Lanka and Tamil Nadu:
The fascinating story of the historical links between the Buddhists of Tamil Nadu and Sri Lanka was narrated by Dr S Pathmanathan, Professor of History at the University of Peradeniya, in his Fourth Vesak Commemoration Lecture delivered under the auspices of the Deputy High Commission of Sri Lanka at Chennai on May 14.

As the religion of the elite, Buddhism contributed tremendously to Tamil Nadu's art, literature and culture. This was so even when the Tamil Nadu kings, namely, the Pallavas, Cholas, Cheras, and Pandyas, were Hindus. Contrary to the general impression, the non-Buddhist Tamil kings patronised Buddhism.

Buddhism declined in Tamil Nadu in the 7th.century AD. The monasteries in Kanchi and Kaveripattinam were almost abandoned. But under the Cholas (9th to the 13th century AD) Nagapattinam became a major centre of Buddhism. Pathmanathan says that Rajaraja Perumpalli and the Rajendra Chola Perumpalli were the principal monastic establishments during Chola rule in the Coromandel coast.

These were named after Chola Kings who were worshippers of Shiva. These establishments were handsomely funded by merchants and artisans as well as royalty. Under the Cholas, the Tamil Nadu Buddhists produced exquisite bronzes for which the Tamil country is well known even now. Among the great religious works of this period, Pathmanathan mentions "Veeracholiyam" a treatise on grammar and poetics. It was written by the monk Puttamittirar (Buddhamitra) of Ponparri during the reign of Vira Rajendra. Chola rule also saw the revival of the Theravada school in terms of the growth of study centres. Prof Pathmanathan notes that this also led to the revival of Pali studies in Tamil Nadu.
……
Prof Pathmanathan quotes fellow Sri Lankan historian, Amaradasa Liyanagamage, to say that King Parakramabahu II revived Buddhism in Sri Lanka by bringing all the religious texts from Jambudvipa (India).
"Although Jambudvipa meant the entire Indian sub-continent and even much more, in this context, in all probability, it meant the Chola country, where Theravada Buddhism was very much alive during this period," Liyanagamage says. Sri Lanka preserves documents By the 5th century AD, confrontation between the Maha Vihara, Abhayagiri Vihara and Dakkhina Vihara orders ceased, and they started documentation and preservation of texts for mutual benefit.
***
The next example you cited was:

2. jayavarman at angkor
I responded by pointing out that we were talking about India and not Cambodia (Angkor). Nevertheless, I did some digging out of curiousity and found via Wikipedia that (emphasis added):
The Hindu restoration (in Angkor) began around 1243 A.D., with the death of Jayavarman VII's successor, Indravarman II. The next king, Jayavarman VIII, was a Shaivite iconoclast who specialized in destroying Buddhist images and in reestablishing the Hindu shrines that his illustrious predecessor had converted to Buddhism. During the restoration, the Bayon was made a temple to Shiva, and its central 3.6 meter tall statue of the Buddha was cast to the bottom of a nearby well. Everywhere, cultist statues of the Buddha were replaced by lingams.

Note that even during the "reclamation" and "restoration", no mention is made of statues being smashed or temples being destroyed…
***
Your third example was
jain impalement see http://bit.ly/cZvjOp

This is a red herring. I had specifically asked you to name three Jain/Buddhist temples destroyed to build Buddhist temples. Where does Jain impalement figure in this? But since I had promised you I am going to read up on this, I did. Below is what I found that is somewhat relevant to the present discussion.
Comment by Shaan @ #18 on this post below (emphasis added):
Periya Puranam says that there was debate between buddhists (or jains, I don't remember exactly) and a Saiva saint and the buddhists who were defeated killed themselves (kaluvaerinar – hanged themselves in kalu. kalu – a wooden pole that had nails protruding out.) The king never killed them. On the other hand the well known Saivite saint 'Thirunavukkarasar' who was initially a jain and then converted to Saivism was tortured by the king Narasimha Pallavan (who built Mahabalipuram). Later the king also converted to Saivism. No stupas were destroyed. In fact the the great Chola king Rajaraja Cholan who built the Tanjore temple also built the Choodamani Vihara in Nagapattinam.
There were conflicts between Saivites and Vaishnavites but no temples were destroyed. But the main deities were converted from Shiva/Subramanya to Vishnu and Vishnu to Shiva. In Courtallam Sage Agastya converted the Vishnu temple to Shiva temple. Even Tirupathi temple's main deity Venkateshwara is said to be originally a Subramanya statue now worshiped as Vishnu. And it is a known fact that in Tamil nadu Subramanya temples were always built on hilltop/mountain and Vishnu temples are built near forest lands.
The follow-up comment (#19) also by Shaan is relevant too:
Historically in Tamil nadu (and other parts of India) kings destroyed each other's palaces but not the temples. For example Gangaikonda Cholapuram a Chola city in Tamil nadu was destroyed by a Pandya king but the temple is still there.
***
The fourth example you mentioned was:
Chola sacking of Anuradhapura;
I assume you are referring to Anuradhapura in Sri Lanka. Again, let me remind you that we are talking about India – not Cambodia or Sri Lanka.  Two, can you pl. cite specific examples of Jain/Buddhist temples destroyed to build Hindu temples during this "sacking" of Anuradhapura? As an aside (and partly to pre-empt another line of argument)  – if this was an act done by troops – or happended during the general rampage and destruction, would you hold the king responsible? Was the act celebrated as an act of bravery or piety by the King (a la the destruction of Hindu temples and sacred sites by Islamic invaders)? If it was done by soldiers not under command, is it right to hold the King responsible?
***
The fifth example you mentioned was:
Kukuthonga Chola vs Shaivites;
As I had mentioned in my response, "Neither Jain impalement nor Chola sacking/"Kukuthonga Chola" r abt Jain/Buddhist temples destroyed 2 bld Hindu temples". But, as promised, I did look further…
First of all, I am not sure if you meant "and" rather than "vs." – this is because the Cholas were (apparently) predominantly Shaiva worshippers (and I assume you mean Kulothunga, not Kukuthonga) E.g.,
The 12th century was the time of great rivalries between Shaiva and Vaishnava sects in South India. Vaishnavas were persecuted by the Cholas, who were the rulers of Tamilnadu at that time. Sri Ramanujacharya, the leading preacher of Vaishvism had to escape from Chola rule. He was allowed to live in exile at Melukote by then Hoysala ruler Vishuvardhana. ..During 14th century, defeat of Hoysala Kings against Muslim forces saw the destruction of Melukote. The town was plundered by the invaders. It was later restored during Vijayanagar rule.
Note that although this excerpt talks about "persecution" but does not mention any temple destruction or plunder – this was done later by the Islamic forces. Also the leading preacher of Vaishanvism was allowed to live in exile – not executed. In addition, good old Wikipedia informs me:
Kulothunga II had a comparatively peaceful reign. His reported persecution of Vaishnavism is disputed. Chidambaram Temple, a major Shiva shrine, also houses a separate temple to Lord Vishnu and is one of 108 Divya Desams (sacred temples of Lord Vishnu). Under Kulothunga II's orders, an attempt was made to persuade the patrons of the Vishnu shrine to temporarily remove the deity of Vishnu for purpose of repairs and renovation, but this was opposed by the Vaishnava community. Kulothunga II got the idol forcibly shifted mainly so that the repair work could move forward without causing any damage to the Vishnu shrine. This opposition of Vaishnavas to the temporary closure of Lord Vishnu's temple was interpreted in some quarters as persecution of Vaishnavites, because in Hinduism closure of a temple is frowned upon, and at least a small lamp has to be lit, without which the temple is not considered fit for worship.
To the best of my knowledge – and after spending several hours reading up on various history onlines, it appears although there were conflicts, neither the temples nor the icons or statues were ever destroyed. They appear to have been invariably treated with deference:
He also took away the jewelled anklets of the goddess Pattini, and the insignia of the gods of the four devala, and also the bowl-relic which had been carried off in the time of king Valagamba; and admonishing the king not to act thus in future, departed.'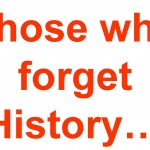 One of blog readers, Sridhar sent me the following email which is pertinent to this:
this is w.r.t salil tripathi's comment about "kulothunga chola" (tripathi's spelling was wrong). he seems to have picked it up from popular sources rather than from academic. Kulothunga was supposed to have intimidated and troubled ramanuja (shaivite kulothunga against vaishnavite ramanuja) and not against jains.
jains have lived in tamilnad always and even now there is a large community of jains whose mother tongue is tamil. there is also a significant migrant jain community who are from western india and have lived for any number of generations here but still speak their north indian language.
the tamil jains have contributed a lot to tamil literature and at their peak were very wealthy and influential citizens. kanchi was supposed to have four equal sections – one for each religion – shaivite, vaishnavite, buddhists and jainism. the buddhist section has left no trace now. the vaishnavite section has merged into the shaivite but i have seen a police station named vishnu kanchi police station.
but the jain section has survived but the name has been wrongly used as chinna kanchi instead of jaina kanchi…the tamil jains live in significant numbers here.

P.S. "chinna kanchi" means "small kanchi" similar to a suburb. the corruption of the term makes sense that way.
Just to remind ourselves, the original question I had asked was:
Re. "..many..jain/buddhist temples destroyed to build hindu temples", can you please name three? Thanks
So far, I have not got a single example of a Jain/Buddhist temple destroyed to build Hindu temple.
***
Your sixth example was:
http://bit.ly/a1EfnZ for lingayats vs jains
I had a look at the link. I can only see one page – presumably because I don't have access to JSTOR. In any case, this may be another red herring, I think. How does a Lingayat vs Jain conflict becomes an evidence of Jain/Buddhist temples destroyed to build Hindu Temples? I will be grateful for specific examples – with references and sources please.
***
Your seventh example was:
Also look at chalukya storeies,
Again, I looked and looked but could not find much evidence. Presume this article by Romila Thapar is what you are talking about? Below are the relevanyt excerpts:
In the early 12th century, another Jaina next informs us that the Chaulukya king, angered by the rakshasas, the daityas and the asuras who were destroying temples and disturbing the rishis and brahmanas, campaigned against them.
Sadly no names of these rakshasas, the daityas and the asuras at all – and no mention of which Hindu temple they built on top of the Jain/Buddhist temples. Later on, in the article Smt Thapar writes:
… But the Paramara king also looted the Jaina and other temples built under the patronage of the Chaulukyas.
Unfortunately(?) no details are mentioned by Ms Thapar – not even one specific example/name of any temple that was destroyed..and again, no mention of any Hindu temple that was built after such desctrution.
Later on in the article, some references are made to "looting" of temples and pilgrims by "local Rajas" but there is no mention of "destroying" and building a Hindu temple in their place – so this too is not relevant.  Again, let me quote from another comment on my blog (again by Shaan):
Narasimhavarman's General Paranjothi did not destroy the temple. He is said to have brought the statue but once my mom said citing some Tamil literature that what he brought was actually the door of the temple and the door had a beautiful Ganesha image etched on it. The statue being worshiped today is not the original Vathapi Ganapathi but a statue made with the Vathapi Ganapathi as a model (this is accepted by many historians).
I also stumbled uopn this fascinating excerpt from another blog:
…There is an interesting belief regarding Ganesha statues in the villages of Tamil nadu (I don't know whether the belief exists anywhere else). They believe that installing a stolen Ganesha statue is lucky. Though there is no proper explanation for this (as far as I know), I believe the root of this lies in history. In the year 642 AD, the Pallava king Narasimha Varman (also known as Mamallan, famous for building Mahabalipuram) attacked and destroyed the Chalukya capital Vatapi to avenge the defeat of his father Mahendravarman at the hands of Pulikesi II. As part of the loot of Vatapi, his General Paranjothi brought a statue of Ganesha from a temple in the Chalukyan capital. Narasimha Varman's rule became the golden period of Pallava history and his capital Kanchipuram flourished as an important economic, cultural and educational center, a fact recorded by the Chinese traveller Huan Tsang. Perhaps this is the reason for the belief that stolen Ganesha brings good luck.
Is that one of the Chalukya stories you had in mind?
***
Your final example was:
kashmir's harsha

I will simply quote from Koenraad Elst's excellent rebuttal to Smt Thapar on this. From Harsha of Kashmir, a Hindu Iconoclast?
The general data on 11th-century Kashmir already militate against treating him as a typical Hindu king who did on purely Hindu grounds what Muslim kings also did, viz. to destroy the places of worship of rival religions. For, Kashmir had already been occupied by Masud Ghaznavi, son of Mahmud, in 1034, and Turkish troops were a permanent presence as mercenaries to the king.

Harsha was a fellow-traveller: not yet a full convert to Islam (he still ate pork, as per Rajatarangini 7:1149), but quite adapted to the Islamic ways, for "he ever fostered with money the Turks, who were his centurions" (7:1149). There was nothing Hindu about his iconoclasm, which targeted Hindu temples, as if a Muslim king were to demolish mosques rather than temples. All temples in his kingdom except four (enumerated in 7:1096-1098, two of them Buddhist) were damaged. This behaviour was so un-Hindu and so characteristically Islamic that Kalhana reports: "In the village, the town or in Srinagara there was not one temple which was not despoiled by the Turk king Harsha." (7:1095)
A few important points. Nowhere is it mentioned that Harsha sought sanction from or invoked from Hindu scriptures to justify or celebrate his destruction of temples…In all likelihood, this was an individual who had an eye on a political constituency and the acts were meant to garner their support – so to call his acts "Hindu" cannot be justified – to cite them as example of temples destroyed is also not accurate. In fact to the best of my knowledge, there is no record of Harsha having destroyed non-Hindu temples. He did loot them extensively. But more importantly, there is no mention of him having destroyed Jain/Buddhist temples to build Hindu temples – which was the point of your original tweet.
So there we are. I am still missing "three names" (let alone "many" examples) but as I had promised in my comment #17, I did spend several hours reading online materials, archives and asking my readers/acquaintances to find out more. I have drawn a blank.
Finally, this is in specific response to your comment at #9 here wherein you had cited Smt Romila Thapar.
I must say that I find it hard to agree with the premise of the excerpt. I just cannot see how "temple destruction" can be seen "juxtaposed with other undertakings that were not destructive".
Temple destructions were deliberate, sustained and common across the board – unlike the alleged instances by Shaivite or Vaishnav kings – where we are struggling to find any evidence.
More importantly, the acts of desecration and wanton destruction were almost "divinely ordained" – unlike the alleged examples of destruction by "Hindus". And finally, the scale of destruction of Hindu temples and sacred sites was staggering. Worse, cities or places of pligrimage that were particularly sacred were deliberately targeted – which is why Kashi Vishwanath temple abuts a mosque – as does the Keshav Dev temple in Mathura (by the way, do read and comment on this article by Koenraad Elst if you have the time).
So the destruction of temples was deliberate – not necessarily part of the general destruction of a city. Why whitewash this fact? Why cover up parts of History that are uncomfortable – and pretend that all is well? Deliberate obfuscation or "forgetfulness" about history does not make wrongs go away – it instead leads to festering wounds…We forget history at our own peril.
Finally, I know you are not suggesting "There was one-to-one reciprocity in temple destruction" but I am aggrieved that you (flippantly?) used the word "many" – as in "many Jain/Buddhist temples were destroyed" – not only destroyed but "…destroyed to build hindu temples". I still have not found any evidence that would justify the use of the word "many", leave aside the "destruction" and building of Hindu temples in their place.
As for sins of the past, while no one is holding any generation accountable for the acts/deeds of their forefathersothers, there is a reason why leaders (and countries) offer apologies for wrongs committed in the past.
I look forward to your response…
I gratefully acknowledge the immense help from my blog readers in this effort – in particular the links cited by froginthewell in comment #10 here and the information by Shaan and Sridhar cited earlier. Finally, some caveats.
I am not a historian. I am not an expert. I can be wrong. I am willing to be educated and even more willing to be corrected. I prefer specific examples and references to support statements – especially sensitive statements made by people who are widely considered an "authority" or an "expert" or are otherwise well-known (as you are). Please take this in the spirit of a discussion. I don't mind loosing this debate but I need to be convinced. Otherwise I expect you to acknowledge that the tweet was not quite accurate and the use of the word "many" was wrong – and unjustified. Thank you.
***
Related Posts: Dear Vir, Leave these kids alone…
Dear Vir, This is why Buddhism declined in India…
Taj Mahal: The Biggest Whitewash in Indian History?
On Aurangzeb, Kashi Vishwanath, Lies and Half-Truths
Lies and Half Truths in the name of National Integration
For those who missed the beginning, click here.