*** Updated on 15th Oct '13 ***
Dear Friends, I will be (once again) on an intense work and travel schedule for the next several weeks. Blog posts are likely to be few and far between during this period. I expect to be more active on facebook and twitter though. Do join the ||Satyameva Jayate|| page on facebook if you have not already done so.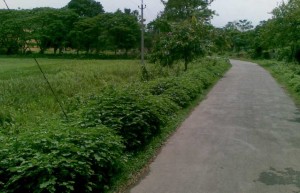 Your comments are likely to take a while to appear if they are in the moderation queue. I am unlikely to have time to respond to any of them. Below are a few subscription options if you still prefer updates via email:
To get my blog posts via email, please click on this link.
To receive the Weekly Newsletter (weekly compilation of my blog posts), please sign up here.
For the daily facebook updates, please click on this link:  Subscribe to || Satyameva Jayate || Facebook Wall.  Thanks for your patience and support, as always and stay tuned for some exciting developments! Jai Hind, Jai Bharat!