How do we get "good" people into power?
16 March 2013
228 views
3 Comments
My short speech at "राष्ट्र निर्माण मंथन" (Nation-Building Meet) in Delhi, held on 2nd-3rd March '13 at IIC, N Delhi on "How do we get good people into Government" or positions of power..
***

***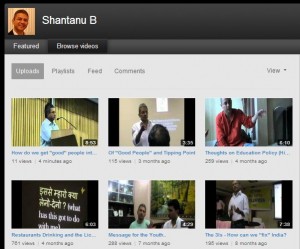 Pl take a moment to subscribe to my YouTube channel if you have not already done so. Jai Hind, Jai Bharat!