Close "non-political" friends who know me have been wondering whats keeping me busy since the last few weeks..I guess it is time to lift the lid! For the past many days, I have been working hard with some FTI colleagues and fellow activists on a concept called, "Sone Ki Chidiya"! 
What is ""Sone Ki Chidiya"?
It is a fledgling idea to reform Indian politics, the governance and systems we have. It may eventually evolve into a political reform movement but at the very least it will serve as an anchor to many ideas that have been on our minds for the last several years. The effort is nascent and needs your views and support.
Think about this a hub, a platform to exchange ideas about India's future and offering the opportunity to shape the course of the country for the years to come. We don't claim we have all the answers. But we know that collectively all of us have within ourselves to make this century, India's century..
There is one important thing that I wish to highlight about this movement. This is NOT an anti-something movement. In fact, it is emphatically not anti-anything..Instead, we have a positive goal. A goal which we believe captures the aspirations of one of the youngest nations on earth – a goal worth striving for, a dream worth the sacrifices. The dream is to make India strong and prosperous and ensure its citizens freedom, liberty, prosperity, rule of law and some of the best governance systems anywhere in the world.
The dream that India can once again be "Sone ki Chidiya"!  What would this dream translate into?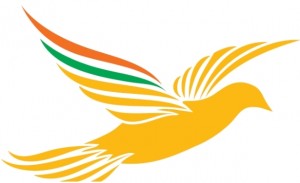 India's Total Reform Movement
We wish to see an India we can be proud of. An India where.. 
..there is security for everyone and quick justice
..corruption or malfeasance is quickly identified and punished
..your savings are not constantly devalued by inflation
..the government does not put obstacles in the way of satrting an enterprise or running  a business
..basic education does not remain a privilege
..each citizen is guaranteed access to basic healthcare
..poverty and hunger are things of past
..taxes are low
..world-class infrastructure ensures quality of life and dramatically improves productivity
..the best and the brightest strive for public office and public service
..government's role and interference in our day-to-day lives & activities is minimised
..no social group is left behind
The idea is still in its embryonic stage but we now have a website, a google group and the pieces are beginning to fall in place. As a group, we are currently considering the following "key" activities. These are open to further debate and discussion. Your participation is not only welcome but actively solicited.  
What are these activities?
Grassroots reform movement (hoping to kick off with a Reform Summit in April 2013; 

remember Hope Summit?

!).
Reform Bills for Parliament, including electoral reforms bill, judicial and administrative reforms etc
A mechanism/platform to offer help, advice & suggestions to citizens as well as mobilise them
Broad-based policy reforms and finally
A project to rank "Governance" in states across India
Time to roll our sleeves up! But none of this can work without your active support, encouragement and contribution..So please do think how you can get involved…Pl ask questions and suggest other ideas..Join the discussions over at Google groups..and Stay tuned for more in the days to come..Together, we will win! Jai Hind, Jai Bharat!
Related Post: Fixing the "system" – getting down to the nuts and bolts – one of the earliest "steps" in "Reclaiming India"! And an early discussion of some of these ideas..
P.S. Pl note I am travelling intensively over the next few days so there may be some delay in responding to and/or moderating your comments.. Thanks for your patience and support, as always.