Dear friends, some of you will remember the conversation I had a few days back with the proud parents of Captain Saurabh Kalia, Kargil's first war hero – who has been all but forgotten by the "official" media and the government machinery. I sent an email to Dr Kalia after the call requesting details of his efforts to get justice and offering whatever little help I can..In response, I received this very moving email written by him. I sought his permission to reproduce it on the blog. He kindly agreed…The email is touching & very inspiring. I wish it is read and shared by a large number of people – especially youngsters – who may not be aware of the sad history of this case. Without further ado (emphasis added)…
*** Email from Dr N K Kalia, proud father of Capt Saurabh Kalia ***
Dear Shantanu Ji, Heartiest aashirvaad. Many grateful thanks for your phone-call & mail.
I often state that losing one Saurabh, though physically only, we got thousands Saurabhs all over the globe. They never let us feel alone even for a moment. The love, respect, honour showered on us by in-numerable persons in last over twelve years is overwhelming. You too are our Saurabh. Over 1.55 lac emails and more than 42,000 hand written letters apart from countless persons visiting or calling from India or abroad vouch for that. Certainly, we would have to take more births to repay all that.
Our sufferings and pains can never exceed to what brutal torture those six valiant sons of Mother India faced for over 3 weeks with Pak army. We get infinite inspiration and strength when we think so. In fact, Saurabh & his men made every Indian proud.
Sacrificing for the Nation is not a new phenomenon. Over thousands of years, to safeguard our motherland & culture, honour of our mothers, sisters & daughters, sacrifices have been made. If we all hesitate to send our sons in army, who would defend theirs honour. But what happened to these valiant soldiers is totally unacceptable. Personally, I feel it is not the question of Saurabh or his men but the dignity of our all men in armed forces, rather a National issue and this mine crusade would continue till I am alive. It is more shameful and frustrating when men in power promising me to take up this issue with Pak and also at international forums. Unfortunately, these were tall promises. Regretfully, I am fighting the callousness of our own system.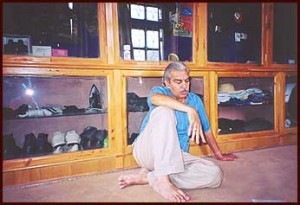 RTIs from Govt. did not fetch any concrete response. And Armed Forces Tribunal recommended GOI for taking up this issue.  I shall be mailing those in a separate mail. In London, a human rights activist is taking up this case with UN with her own resources. I shall be intimating you her details separately.
With the attitude of the Govts., past or present, with their appeasing policy towards Pakistan, I am afraid I would achieve anything but this humble endeavour would atleast stir the conscience of common Indian and sensitize them. Sadly our Netas are more Internationalists than Nationalists. We have lost the very sense of National Pride, so common in several other Nations.
You please do read the article http://specials.rediff.com/news/2004/jun/07kalia.htm
Kindly visit us whenever convenient to you.  Yours affectionately, N K Kalia
***
Please do share the sad story of Dr Kalia's fight for justice with your friends…and please let me know if you can help in any way in this matter..I have already heard from a few of you and shall email you separately. Thanks
Related Post: Kargil's first hero & a truly humbling experience.. Image courtesy: Rediff