Quote of the week..
23 May 2011
156 views
3 Comments
Pakistan has been very obsessed with India. They see that as their existential threat. I think that's a mistake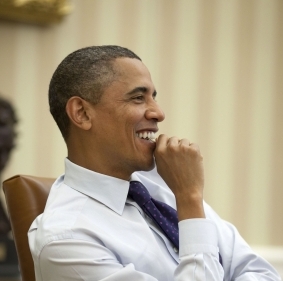 There is one more (emphasis added)..
Our job is to secure the United States. We are very respectful of the sovereignty of Pakistan. But we cannot allow someone who is actively planning to kill our people..we can't allow those kind of active plans to come to fruition without us taking some action.
Past quotes are here.. Image courtesy: WhiteHouse