Depressed and sad…
1 April 2011
993 views
30 Comments
…to read about the drop in sex-ratio in the latest census figures.
The girl-child is the most precious thing any family and society can have. She is "Shakti" incarnate, the bearer of life, the essence of a civilisation's culture, values and morals…
If she is at risk, the civilisation and the culture will eventually perish…
No society or country can ever become great unless it treasures the girl-child, nurtures it and nourishes it…
Treasure the girl-child, make her feel safe, wanted and loved. She is the future of India and our civilisation….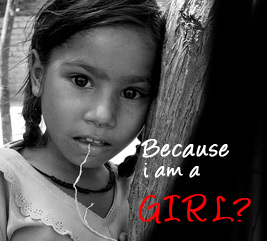 Image courtesy: IndianChild.com