I stumbled on this comment by Bhagwad Jal Park on his blog yesterday morning (pl see his comment dt Oct 16, 2010 at 5:56am; emphasis added):
…Satyameva Jayate..comments are more decent, though I find the topics are vigorously pro Hindu and anti Muslim.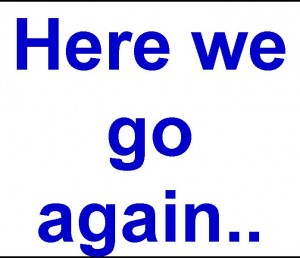 Now, this is neither the first time – nor will it be the last (a recent instance at comment #114 here) – that I have been called anti-Muslim, Hindu fanatic, Hindu fascist, Muslim-hater, right-wing fascist etc etc….and I understand that there is a nuance here between me being "anti-something" vs. the topics being "anti-something". That said, I did not expect such a seemingly flippant observation from Bhagwad. I'm therefore more than curious to hear why he made that assertion…
In the spirit of an open discussion – and in keeping with the highest traditions of Hinduism – and of course, the title of this blog, "Satyameva Jayate", I would like to invite Bhagwad Jal Park to substantiate his allegation here – on this post, in public.
I am currently travelling and then on vacation so there may be some delay in my response and in responding to/moderating the comments. Your comments, thoughts are welcome as always.  In the context of the statement, I believe Bhagwad would find this post by Atanu thought-provoking, "The Distinction between People and Ideologies" – Excerpts
Somewhat related: The beginning…. Pl. also read: Why I am a proud nationalist?