Thought-provoking and Insightful. Excerpts from Scholar says West should treat radical Islam the way Byzantine generals did the Huns:
*** Excerpts Begin ***
…"The Romans had fought approximately 80 different foes in the process of [their] imperial expansion," Luttwak said from Washington this week, on the eve of attending the Creative Innovation conference in Melbourne. "And then came one more: the Huns. They had such superior weapons, such superior agility on the battlefield and rapid mobility across vast spaces . . . The Romans were completely outclassed."
But the Byzantines in their surviving Eastern Roman Empire figured out how to manage the Huns with skilful intelligence gathering and wily diplomacy.
The best historical sources on Attila the Hun are still those intelligence reports, Luttwak says. "Intelligence in the broadest sense. Not just counting how many spears the enemy has but knowing where he's from, how he dresses, what he eats, what frightens him, what he hopes for.
"Intelligence blinded by ideology cannot see. . . . You need to have an open mind and you need to have the freedom to call a spade a spade. They did and we can't."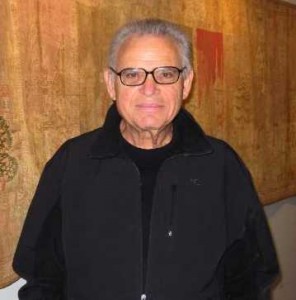 Image Courtesy: The Australian
Luttwak's scholarship is contested and his politically incorrect views may leave readers gasping. But there's something about his logic: in a jam, you don't want an idealist covering your back but a hard-nosed pragmatist.
The most obvious spade we can't name is Islam. We pussyfoot around motives for going to war. And we lack the intellectual curiosity that fuels serious intelligence gathering.
…It's not a matter of resources, he says, but philosophy. The Byzantine empire went to war as a last resort, but when they did, they went with superior forces, not with cannon fodder, and with concrete goals: to preserve the tax-paying lands of empire and defend the Orthodox faith. Our philosophy, by contrast, is ideological.
"Why are we in Afghanistan? To bring democracy?" Luttwak asks rhetorically. "The US is spending $US7 billion [$7.7bn] a month doing things like funding the Afghan parliament. What has a frigging parliament got to do with Afghanistan? All the generals and statesmen who make these wars are slaves of words and concepts. The Byzantines fought for real things, not to save this or liberate that. Their soldiers were skilled craftsmen of war, and you cannot be skilled craftsman of war if you are an 18-year-old boy."
…He says the Rwandan genocide could easily have been stopped if the world had had the will.
"All you had to do was fly in 3000 European troops," he says. "Not UN troops in their baby-blue berets standing around watching while the massacres take place. Combat troops, and you tell them to kill any Hutus they see carrying machetes. And Sudan — which is a cardboard government with a cardboard army and jellybaby influence — has killed at least 200,000 people in Darfur. But nobody has gone in, knocked off the Sudanese, and stopped it cold."
Which brings us to Luttwak's view of Islam. He pays no lip service to the idea of Islam as a religion of peace: it has been militaristic from the outset.
"We are actually fighting Islam exactly as the Muslims say we are, but we pretend we are not," he says. "If you take Islam out of the picture in Afghanistan, who would you be fighting? Politically, militarily, or culturally, absolutely nobody."
What we have created in Afghanistan, he says, is a cargo cult. "All you have to do, if you have a really tin-pot no-good nuisance country, is get a few men together, get them to wear long beards and go round saying death to everybody, and next thing you know the Americans will come and build schools and hospitals for you. And they will give you lots of money so you can build all the villas that are going up in Kabul and stash money in Swiss banks."
The reality, he says, is that we ought to be fighting Islamism. "But we should be doing it Byzantine way: by staying out of their territory, securing our own and leaving them to fight each other. Instead of going in to your neighbour's garden to straighten up his weeds, look to your own garden."
*** End of Excerpts ***
Related Posts:
Why the "War Against Terror" cannot be won by guns alone