In the second part of spotlight on Jammu & Kashmir, some figures and statistics that reveal just how dependent is the state on financial support from the Union and why it is high time we called for a stop on the financial profligacy in Kashmir...Read on (emphasis mine, throughout).
Start with this snippet from a recent report by Subodh Varma, "J&K's dependency on Centre alarming":
In 2009-10, J&K received Rs 13,252 crore as grants from the Centre, which constitutes nearly 60% of the state's total expenditure. In fact, for the past two decades since the separatist movement spread in the Kashmir valley, the centre has been propping up the state through similar doles..

For over a decade, from 1994-95 to 2005-06, the state received 10-12% of all grants disbursed by the central government to the states…This is way above J&K's share of India's population, which is a mere 1%.
Next, read Shankkar Aiyar's response to Can Kashmir afford azadi?:
Last week Kashmiris mindlessly marched again calling for azadi. It was as if the arithmetic of economics didn't apply to Kashmir. As if someone will always pick up their bills.

…The extent of pampering is revealing.

In 2007-08 the state contributed a princely sum of Rs 533 crore as direct taxes to the Centre and received Rs 1,471 crore from the Central tax kitty and Rs 8,962 crore in grants. Its own revenue of Rs 2,299 crore will not cover the salary bill of Rs 4,389 crore.

Even without Jammu and Ladakh, azadi is unsustainable. To sum up, of Rs 16,267 crore spent last year, two-thirds or 65 paise out of every rupee came from the Centre.

Compare this with the Rs 700 per capita that Uttar Pradesh gets. Worse, Uttar Pradesh will return 70 per cent of the grant while Jammu & Kashmir only 10 per cent.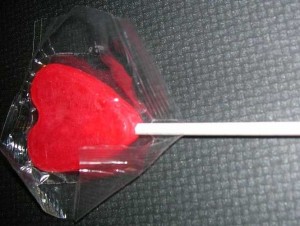 Image Courtesy: Linuxerist via Wikipedia

And finally, Prof R Vaidyanathan's wonders whether Kashmir Valley's problems are economic in nature at all?
It is fashionable for bleeding heart liberals (BHL) to offer unsubstantiated arguments on behalf of the militants of Kashmir Valley. Lumpen liberals like that one book wonder Arundhati Roy (who proudly proclaimed in the US two years ago that she had seceded from India since India was not a democracy) need not bother us here. But when other BHLs talk about hurt aspirations of the people of Kashmir, we need to sit back and wonder what is happening.

Why are Kashmiris hurt?

…The second grievance is the socio-economic condition of Kashmiris. The government of India has recently constituted yet another committee to suggest ways to improve the state's economy and employment. However, J&K is near the top in almost all economic parameters. Consider:

…The state received more money from the Centre than anyone else. In 2008-09, out of a total revenue of Rs19,362 crore, more than 70% came as grant from the Centre. All the Central assistance came as grant, and not loan (state budget documents & RBI), unlike other states.

On the other hand, the urban property tax generated by the state in 2008-2009 was – hold your breath – a measly Rs1 lakh (state budget documents). Despite such poor tax collections, the state is not at the bottom in terms development indicators.

Kashmir's per capita availability of milk (2005-2006), at 353gm per day, is much higher than most of the states with an all-India average of 241gm a day. The per capita spending on health (at Rs363) is much higher than most states, with Tamil Nadu at Rs170, Andhra at Rs146, UP at Rs83 and West Bengal at Rs206 and a national average of Rs167.

The percentage of children under age three who are undernourished on Anthropometric Indices (stunted, wasted or underweight) is lower for J&K than many other states: 28 for stunted (too short for age), 15 for wasted (too thin for height) and 29.4 for underweight (too thin for age) against the national averages of 38, 19 and 46 respectively.

It goes on. Any socio-economic indicator one looks at one finds that the state is in the top quartile or among the top 10 percentile. If Jammu feels neglected, it could only be because the people there don't know how to blackmail the country. They are foolish enough to carry the national flag in their agitations!

The Valley is imitating Pakistan on two counts. Pakistan begs globally by threatening to self-destruct even while the elites of Pakistan send their children to study abroad and the poor Abduls and Kasabs are made to die for the cause. The same hypocrisy is practiced in the Valley by its leaders.
Pl do share your thoughts/comments and pl make others aware of the extent of this pampering. Many of you will also find one of my earlier posts on the forgotten "J" in J&K that highlighted the apparent discrimination between the regions of Jammu & Kashmir, relevant and interesting. Do read, share and think.
In Part III, I will talk about the man who is probably the single biggest road-block to any lasting peace in Kashmir valley (in my opinion, of course). Stay tuned.
Related Post: Weekend Reading: Spotlight on Jammu & Kashmir